Bitcoin Value Fluctuates This Summer
The value of Bitcoin and other digital currencies have taken some major hits over recent months with July bringing decline for two of the biggest currencies; Bitcoin and Ethereum. Bitcoin fell to around $1863, while Ethereum hit an all-time low of $133 (67% off its highest).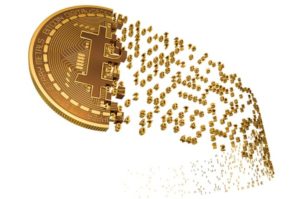 These two currencies are definitely the two biggest in the digital world, however other asset classes, i.e. alt coins, have similarly taken a hit also over the course of the summer. Inside the space of a month, the trade publication Coindesk reported that the overall market cap for digital currencies has fallen from $116 billion to $61 billion – the largest drop ever.
A number of days after the big drop, Bitcoin made some moves to rise slightly in value and managed to improve by a small margin. It was trading at $2000, while Ethereum was at $160.
There is no way of pinpointing the exact cause of the collapse, although commentators have remarked on the market trying to re-stabilise itself after a lot of hefty, sporadic investment recently.
Possibly due to the unresolved dispute amongst the head members of the bitcoin community over how to reform the protocol that underpins the currency, if the dispute is not resolved and dragged out any longer it could instigate a further selling of bitcoin, which would subsequently lessen other currencies with it.
The popular trading exchange, GDX (run by Coinbase), warned that this controversy could lead to the temporary suspension of bitcoin withdrawals. Which doesn't help things in terms of instability. Further adding to the uncertainty of the currency is a recent case of "Initial coin offerings", in other words founders blockchain companies have raised substantial amounts of bitcoin and Ethereum and then end up discarding their windfall on the market.
Ryan Selkis, a key player in the online digital currency world, has added his opinion on the manner, stating that he acknowledges the value drop in the currencies. Selkis also claims that, despite the big drop, the overall market value is still well up for the year.